October is Foot Health Month, so we thought now would be a good time to talk about the common foot health problems Australians face!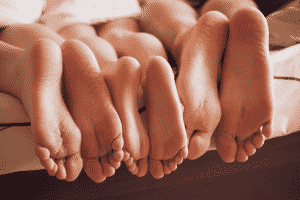 Smelly feet: Caused by overactive sweat glands. Avoid synthetic materials when
buying shoes and socks. Natural fibres like cotton and leather allow the skin to breathe better, reducing the likelihood of smelly feet as does good hygiene. The aim is to prevent sweat from becoming smelly by allowing it to evaporate better.
Diabetes: Can lead to poor circulation to the feet therefore, increasing your risk of infection,
foot ulcers and amputation. Nerve damage can also occur leading to numbness, pins and needles and loss of sensation. A patient may be unaware of an injury or cut which can lead to infection. Check your feet daily for changes or problems and get help immediately if you notice any changes to avoid serious complications. Also, regular checks and diabetic foot care education by a podiatrist is critical for these high risk patients.
Heel Pain / Heel Spur/ Plantar Fasciitis: People that are on their feet, do lots of standing and play sport are at higher risk of developing these conditions. They may also indicate an underlying biomechanical problem which can be diagnosed and treated by a podiatrist in various ways ranging from correct footwear, stretches to custom orthotics being prescribed.
Children's Feet: Kids should be screened for biomechanical issues even if they are not showing any signs of abnormality. If there is an underlying condition that is left untreated, it can lead to problems later in life, especially during puberty and when playing sport. May also lead to earlier onset of arthritis.
Corns and callouses: Is the skins response to pressure and/or friction in those particular areas. Indicates overloading in those areas. The skin responds in protecting itself by building more layers of skin. When too much is produced it can become painful. Corns and callouses are often indicative of underlying biomechanical issues. Debridement by a skilled podiatrist will alleviate the initial pain but long term, accommodating padding, soft or custom orthotics may be required. Even a combination of treatments may be needed to give you the relief and prevention.
Knee Pain: Children often complain of knee pain during a growth spurt especially when playing sport. This may often be due to the biomechanics of the feet and how they transfer ground forces through to the knee join and beyond. The alignment of the lower limb is influenced by the amount of pronation in the feet. A podiatrist can assess whether a pair of custom orthotics can help.
One in five Australians suffer foot pain, that includes kids, adults, athletes, the chronically ill and older Australians. We often neglect to look after our feet, yet they are our mode of transport. They get us from A to B. In our life time we will walk more than 128,000 km – that's equivalent to three times around the world! So like how our cars need to be serviced every year, our feet are no different.
Podiatrists are highly-skilled health professionals trained to prevent, diagnose, treat, and rehabilitate medical and surgical conditions of the feet and lower limbs. Steve our podiatrist, has been uncovering the root causes of your pain and helping people live happy and healthier lives.
Foot Health Check List
If you suffer from any of these symptoms, you should see a podiatrist.
I have ongoing pain in my foot, toenail, heel, ankle or knee
I have sores or blisters on my feet
I have uneven shoe wear
My walk has changed or I am tripping more frequently
My feet have a rash, scales, hardness, cracks or peeling skin
I have diabetes or arthritis
I have limited movement and can't reach my feet
Did you know?
1. The positive impact of podiatric care changes the lives of one in five Australians who suffer from foot pain.
2. You don't need a referral to see a Podiatrist.3. Podiatrists are the foot and lower limb health experts.
4. Podiatrists uncover the root causes of foot pain.
5. Podiatrists can:
Prevent deformity
Improve performance
Prolong healthier lives
If you have any questions in regards to your feet or they need some TLC, book online or, call 9553 9823 today to book your Podiatrist Appointment with Steve.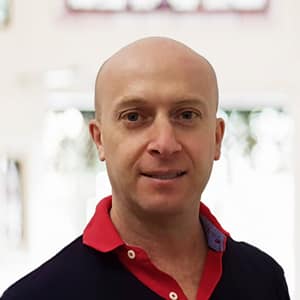 Written by Steve Atkipis – Podiatrist