STOP MAKING EXCUSES AND REDESIGN YOUR LIFE.
Neuro Linguistic Programming was developed from the modelling of very successful hypnotherapists, psychologists and psychotherapists. Basically, the techniques that worked in quickly changing behaviour were kept, techniques that didn't work were then disregarded.   What remained was an extremely quick, effective and simple way to change behavioural patterns in a person. Often people believe that change has to take time and cannot happen in moments.  However, NLP uses language techniques, hypnosis and discussion to identify your desire to change, then retrains your brain so it can think in a different pattern.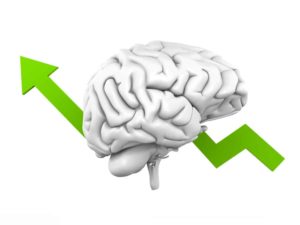 THINK OF THIS….
A————————–>B
Imagine you know how to get from A to B.  Every day you move from A to B and see, hear and feel everything associated with A to B.  You brain develops expected behaviours for the responses arising from A to B.  All you can experience, understand and rationalise falls between A to B.
So if you want to change something it is difficult when everything your brain expects is about A to B.
Now imagine someone shows you A to B via X.
A—————————>X—————————–>B
A different pathway, with different things to see, feel and hear.  A completely different reason for why, how and even what.  What would your brain do now?
You see the brain is an amazing thing.  If it is given a different point of view it will explore it, develop new neural networks, new ways of rationalising and new behavioural responses. So get what you want out of your behaviour.  Stop just expecting A to B.  There are another 24 letters in the alphabet……    It really is that simple!
Like to learn more? Then visit fastlogic.com.au