Top tips to help you maintain your weight loss
The effects of quick-fix diets often don't last, as many people fall back into old eating and activity habits after the weight is lost. So if you find your weight is going back up again, it's time to take action.
The key to reaching your ideal weight and keeping the weight off is to make long-term changes to your diet and lifestyle that you can stick to for life. This means to stop all the fad dieting, they never work long term! My favourite saying that I feel has so much truth in it and you should start believing in as well is, "It's not a short term diet, it's a long term lifestyle change".
So in saying this, here's what you can do to help maintain your weight loss:
Keep your protein intake high – Protein is the most satiating macro-nutrient, in other words it keeps you fuller for longer. Food like chicken, lean pork, eggs and Greek yogurt are great macro-nutrients.
Plan ahead – Maintain your healthier eating habits regardless of changes in your routine, such as eating out, weekends or holidays. By planning ahead, you're less likely to slip up and grab food on the go that you wouldn't normally eat. Write a food list for when you go shopping, not only will it save you time and money, but it will help with avoiding unhealthy impulse purchases. Remember to never shop when you are hungry, your stomach tends to talk rather than your head.
Eat breakfast – Breakfast can help you control your weight. It can help you avoid getting really hungry later and therefore overeating.
Stay active – Build up your physical activity levels. If you're already walking regularly, think about walking for longer. Do something new like swimming, dancing or weight training. Exercising consistently with a friend is another fantastic option as they help with motivation and also don't take lame excuses as an answer. They are also great at pushing you to your limits.
Watch your weight – Invest in a some scales to weigh yourself regularly so you can keep a close eye on any changes to your weight.
Get regular support – This is where I come in. I am a qualified nutritionist with an aim to provide clients with exceptional nutritional advice to promote a healthy lifestyle -no gimmicks, no starvation, no low fat weight loss products just healthy wholesome real food. I am there to guide you the whole way through your weight loss journey… we are in this together!
Keep it interesting – Variety is the spice to life, so if you feel yourself slipping back into your old ways, mix things up a bit: buy a new healthy cookbook or sign up for a healthy cooking classes.
Set yourself goals – These goals can help motivate you into keeping up your healthy diet and exercise program. Such goals could include training for a fun run or wanting to drop two dress sizes for your sons wedding, the goals are endless.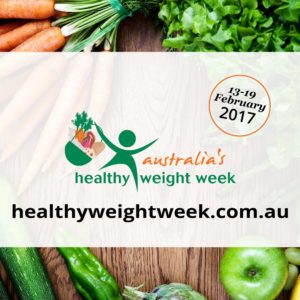 Dinielle Farquharson: 9553 9823
Nutritional Medicine Practitioner